~~~




This editorial is incredibly gorgeous - like a Renaissance painting. Coco Rocha stars as Juliet, and Italian ballet dancer, Roberto Bolle, plays Romeo. Let it be known that I loathe Romeo and Juliet, but I do love these pictures. My shrunken images don't do them justice, so I've included larger versions at the bottom of this post.



EDITORIAL :

Love Of A Lifetime


MAGAZINE:

Vogue US


PHOTOGRAPHER:

Annie Leibovitz


MODELS:

Coco Rocha & Roberto Bolle


LARGER VERSIONS
{Click thumbnails to enlarge.}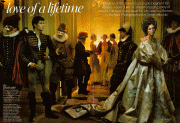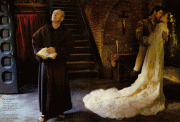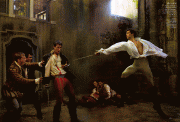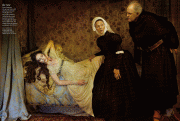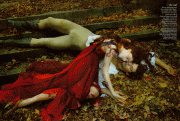 Back in May, I blogged about Alix Malka's underwater photography, and her editorial for Numero Tokyo featuring Marcelina Sowa and a plethora of breathtaking gowns by Alexander McQueen, Roberto Cavalli and Lanvin. I'm fascinated by how ethereal dresses look underwater - like alien flower petals in motion.

Today, I found another great underwater shot by Alan Amato, featuring actress, Bella Thorne.




I kind of want to watch The Little Mermaid now...


~~~~~~~~~~~~~~~~~~~~~~




Orla Kiely



Orla Kiely's Autumn/Winter 09 collection is love.





Some favourite pieces...




.